Tianbo Liu has paper featured in JMEMS
Tianbo Liu, a PhD candidate the Dickensheets research group, has a paper featured in the current Journal of Microelectromechanical Systems. JMEMS identifies two or three papers of each issue of excellent quality and highlights them as JMEMS RightNow Papers to a large community of readers and grants open access for a limited time. The paper demonstrates a micro-electro-mechanical systems (MEMS) beam scanner capable of biaxial scanning with simultaneous focus control, for integration into a handheld confocal microscope for skin imaging. This instrument presents the possiblitly of non-invasisive cell imagaing and elimiates the need for painful and costly biopsies.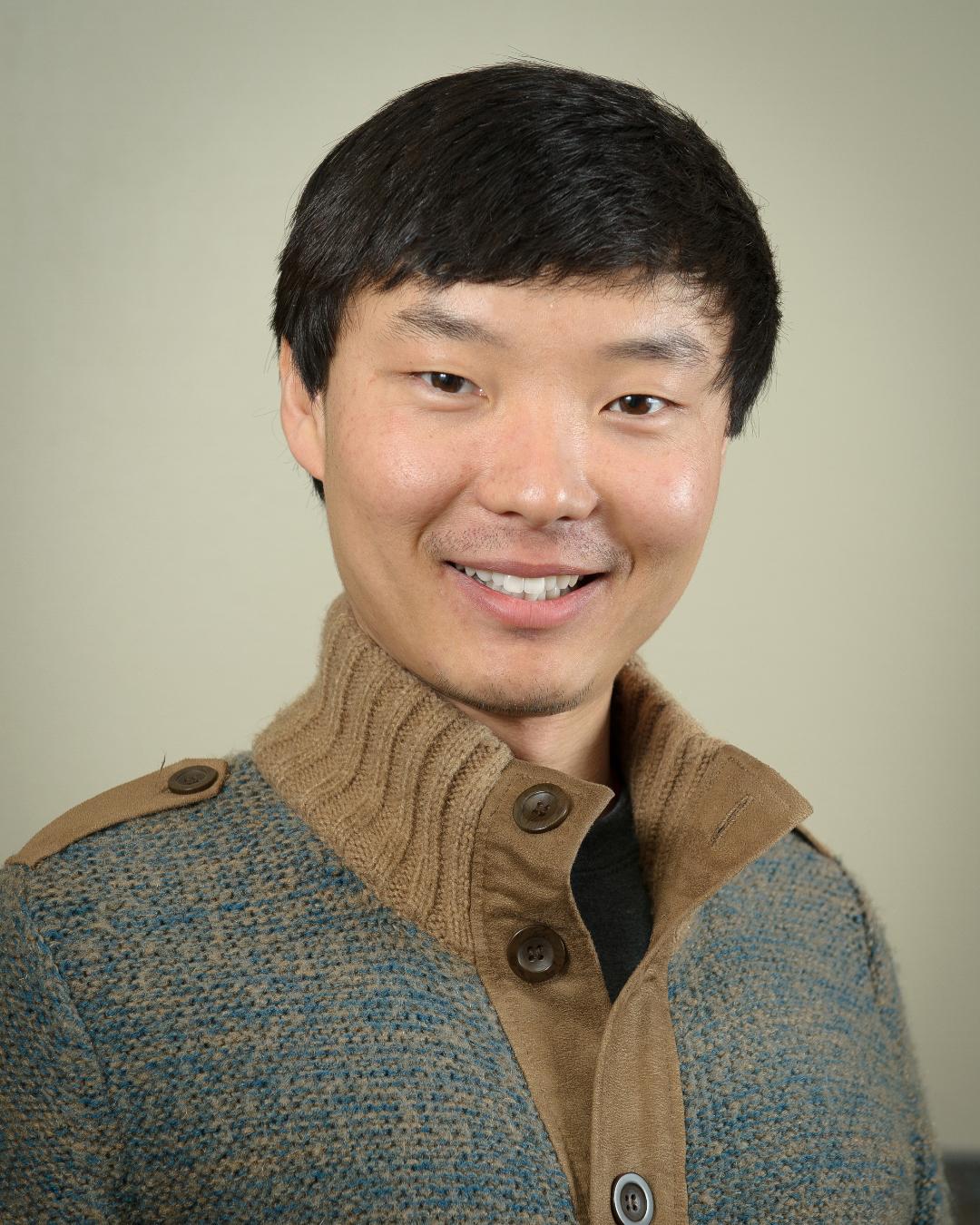 Tianbo Liu
Connie B. Chang, Assistant Professor of Chemical and Biolo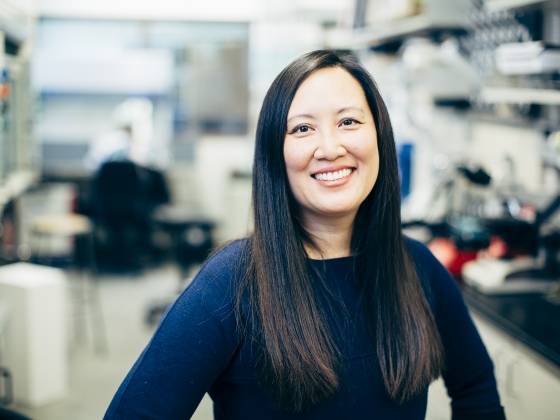 gical Engineering recently received the National Science Foundation's Faculty Early Career Development (CAREER) award for her research on assembling and studying biofilms.
MSU Photo by Adrian Sanchez-Gonzalez
To support the diverse, active and relevant lines of discovery and learning at MSU, the MJ Murdock Charitable Trust has awarded the Montana Nanotechnology Facility a grant to expand the facility to include soft-lithography and enhanced thin films capabilities. Watch a video on this award produced by the Trust here.
Soft lithography capabilities are essential to rapidly prototype and replicate sophisticated microfluidic systems on nano-engineered substrates. Enhanced capability for deposition of thin films is needed especially by researchers working in nano-bio-systems and energy, and will be broadly used by our nanotech community.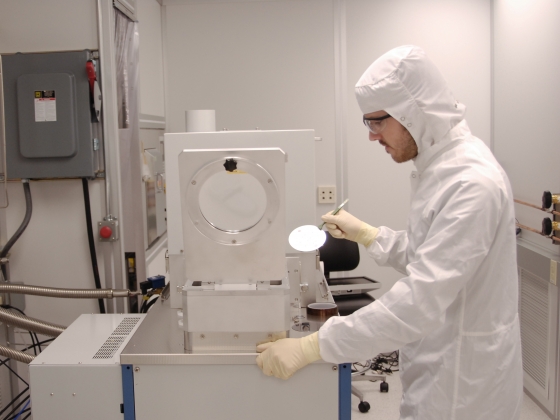 Electrical engineering senior Erwin Dunbar working at MMF.
MSU Photo by Kelly Gorham
Anje Kunze, right, works the students in her lab.
MSU photo by Adrian Sanchez-Gonsalez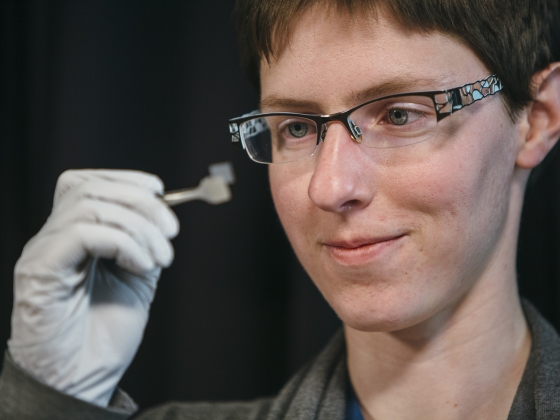 Carol Baumbauer inspects a silicon chip with nano-structured polarizers.
MSU photo by Adrian Sanchez-Gonsalez